With fall quickly approaching, I am starting to make purchases, gather materials, and clean the studio. I have some scarves, but I wanted to supplement them with some new ones as well. These ones are perfect for early childhood because of their bright colors.
Activities that we will be doing with scarves will be numerous. The basic peek-a-boo is just the beginning. They are fun to throw in the air and watch waft down softly, and they are great for creative movement. I like to use the "Carnival of the Animals" and use the scarves to imitate different creatures. They can also be a flag, a banner, or a way of expressing emotion to a particular piece of music. I have a feeling that they might even become a cape or a set of wings for some little ones. They are a great tool for the new studio, and I can't wait to use them.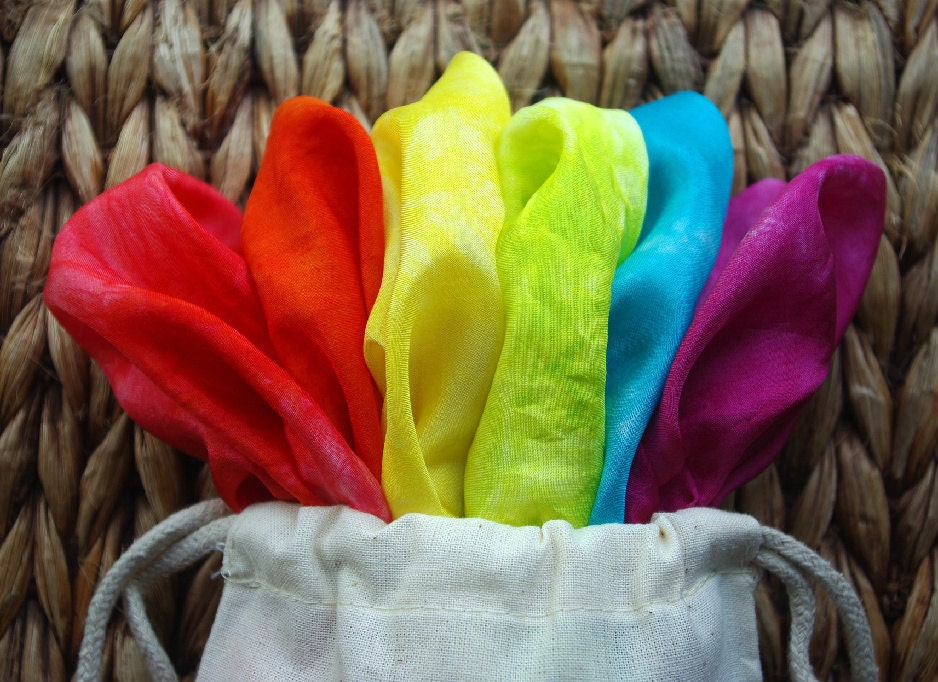 I also bought this canopy, and that makes me extremely excited. My husband helped me to measure the studio today, and it works! I love the colors of this one. They are so vibrant and energetic!
Canopies are an amazing prop for many styles of music. They can be used to pop balls and soft toys into the air, and they can also be used to lift up and create a cozy dome. I know that the kids and babies will love using this as they explore.
Tags:
early childhood
,
early childhood music
,
music
,
music props
,
scarves
,
scarf
,
silk play scarves
,
silk play scarf
,
waldorf
,
canopy
,
parachute