On the holidays, and an time of the year, people confined to nursing homes love to have visitors. It's nice to join them for a fun carol sing, and it's an excellent time for students to try their hand at performing.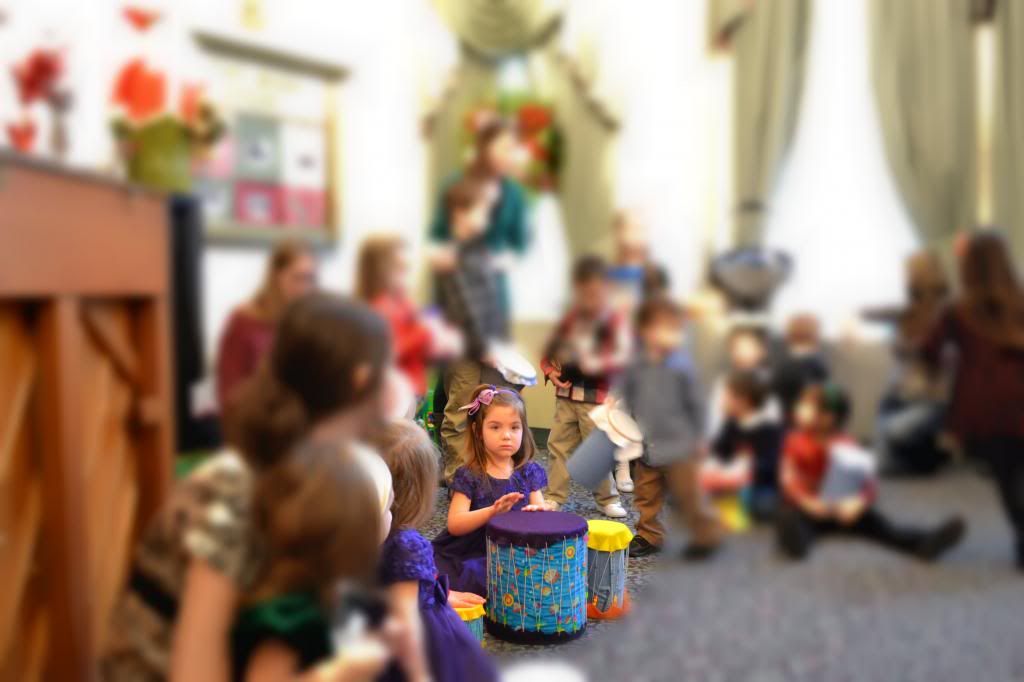 My daughter Ana plays the drum with the kids from her Bible Study who participated in the show.
Several of my students started just this month, so I'm looking forward to many more participants at the next show. Merry Christmas!