Reposted from
Organic Aspirations.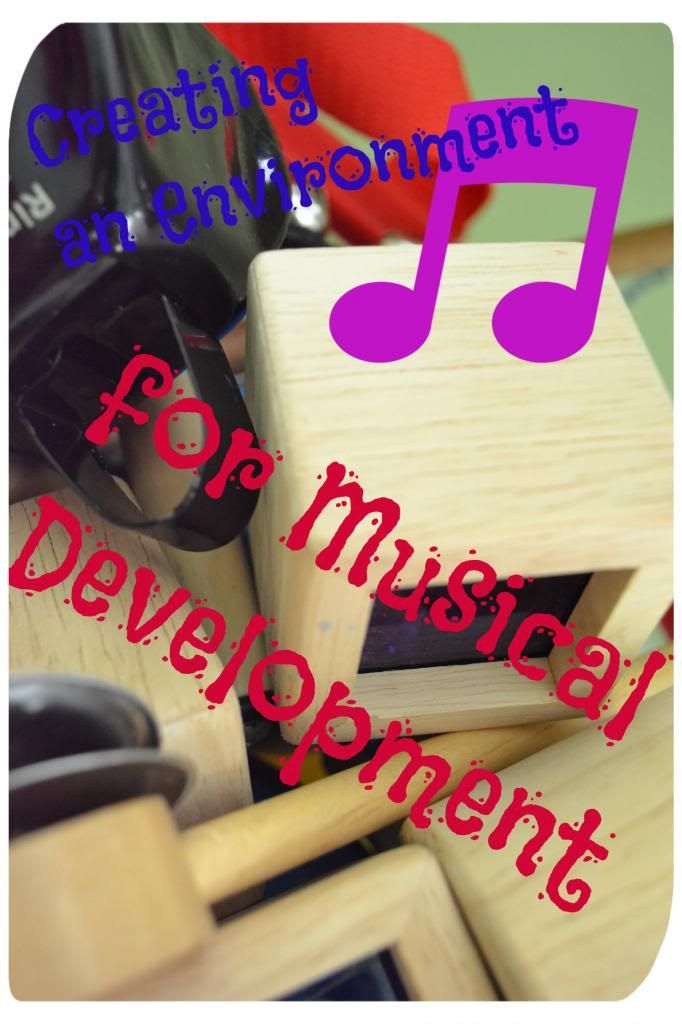 I'm the mom who gives my friend's kids
drum sets
. Literally- I'm not exaggerating. As a musician, I know that experience in music and creative movement in childhood can foster musical involvement and skills later in childhood and even into adulthood. Read
this article
for more details about the many benefits of music for children.
Creating an environment for nurturing music is inexpensive and fairly easy to achieve. Try each of this ideas for making
your
home a place where music is part of your creative play.
Add music and movement into your daily schedule. If you have young children, do fifteen minutes of music time each day, and for older children (first grade and up), schedule thirty minutes for them to practice singing or an instrument.
Gather all of your rhythm instruments into one basket, and bring the basket out during music time. Get different music and movement CDs or order them from your library. and use them to guide your time. Scarves and beanbags are great props for music too!
Focus on beat with young children. Always tap a beat rather than a rhythm with toddlers. You can introduce an echo clap or tap at about four or five years old.
Make music time available to children for freeplay. Children learn through play, and many times they will even practice some of the skills that you have taught them. Music takes practice, so the more time you make available, the better.
Lead by example. If you play an instrument, practice every day. If not, sing and listen to your favorite styles of music. Talk with your children about the music you appreciate, and don't be afraid to sing along and let your love of music show!